FRIGAY* Event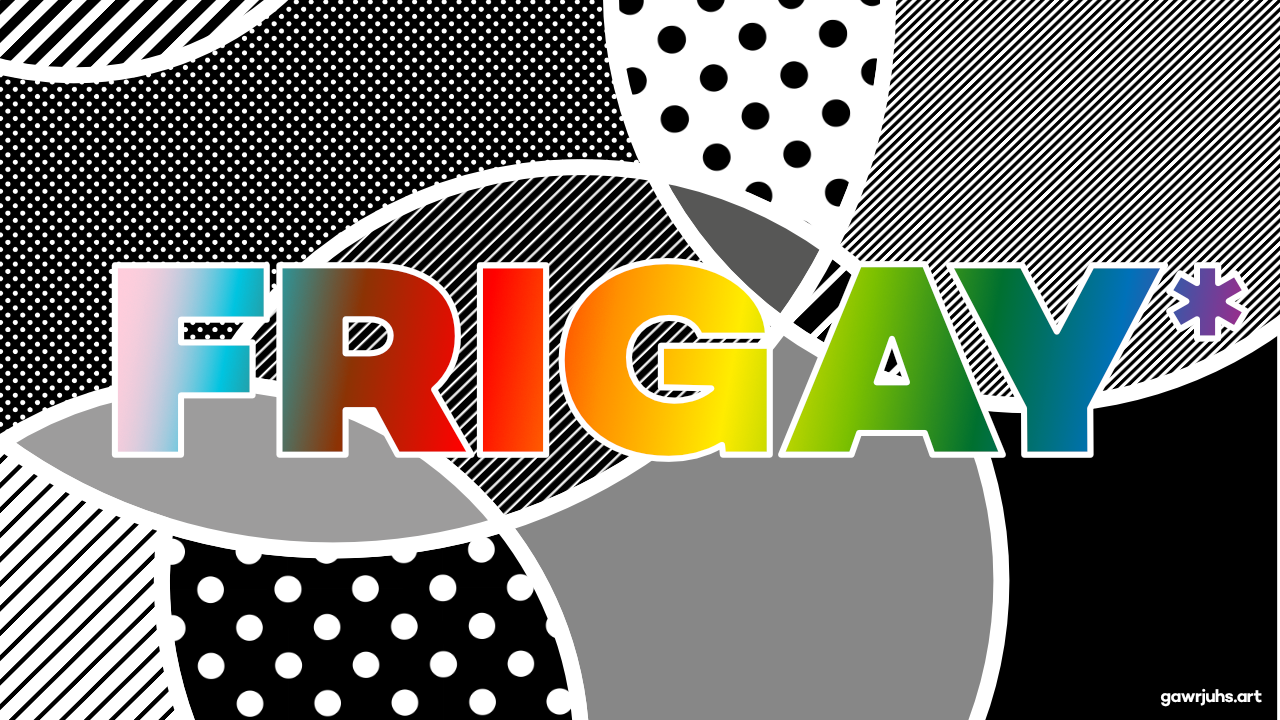 I've never been a fan of Black Friday. It's a day that has more significance for the residents of the USA, than anyone else. However as we're all finding the cost-of-living crisis tough right now, I'm pretty sure that most of us will be online looking for good deals.
So I'm bringing a splash of colour and adding some festive cheer to the proceedings. My FRIGAY* event starts today – Friday 25 November 2022 – and runs until Friday 16 December 2022. There are no time-specific discount codes to enter either, as I've already lowered the prices on all eligible items.
My t-shirts have been reduced by 20% – so they're now £16.00 each plus postage. You'll also find 30% off of a selection of greetings cards – which are now available for £1.75 each plus postage.
It's a perfect opportunity for you to pick up a Christmas present, or an appropriately designed greetings card for lovers, LGBTQ+ friends and family members. Plus if you're a previous [g]store customer, don't forget to use your THANKU10 code as you checkout to get an extra 10% off all the items in my store.
And by purchasing something you'll also be supporting a small, independent LGBTQ+ owned business. Which I thank-you for, in advance.
Happy shopping!