G'Day Mate!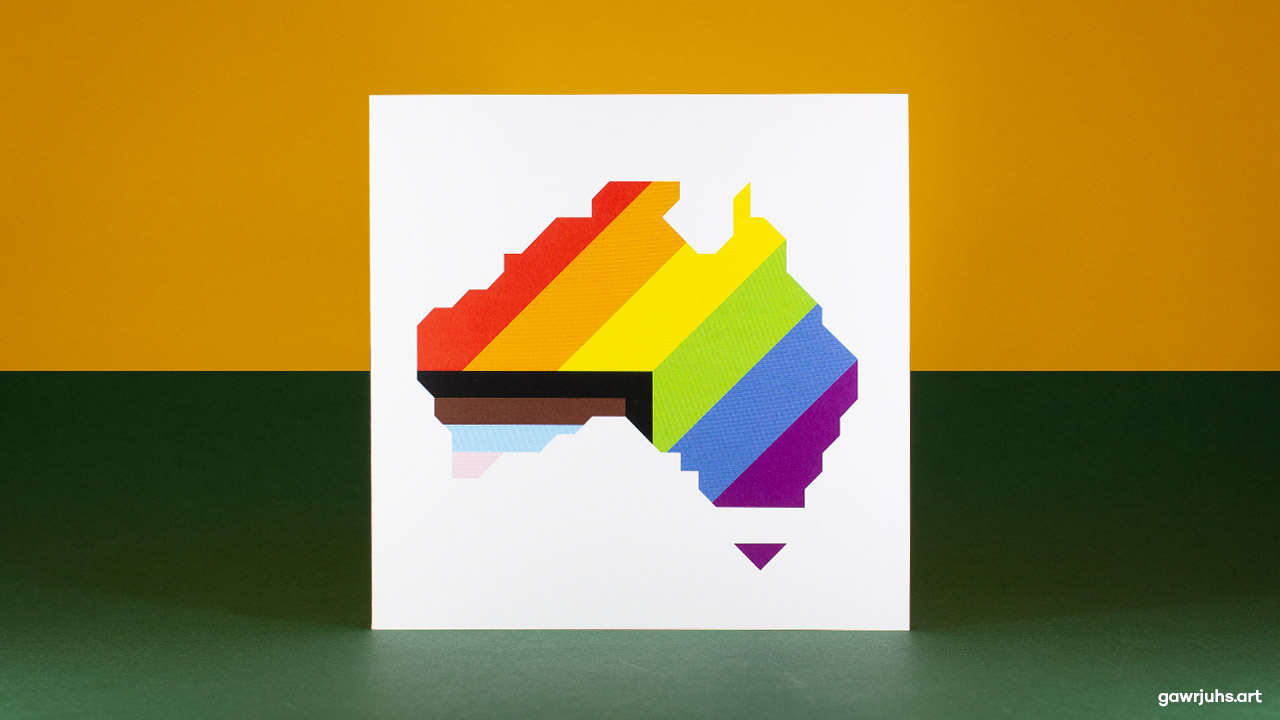 Happy Australia Day to friends and relatives, residing in this amazing and diverse southern hemisphere country.
With Sydney WorldPride 2023 taking place there from 17 February to 05 March, I've been inspired to create something new.
Like others in this range, my Proud Australia: Progress Pride Card features a geometric map of the country with Daniel Quasar's Progress Pride flag superimposed over it at a 45° angle. I think the design works well. So much so, that I've developed a variation especially for dark coloured tees if they go into production,.
Cards are available now from my [g]store, priced £2.50 each plus shipping. And who knows, you may even find them in the Qtopia Sydney gift shop at some point in the future too.