Isometric Card Range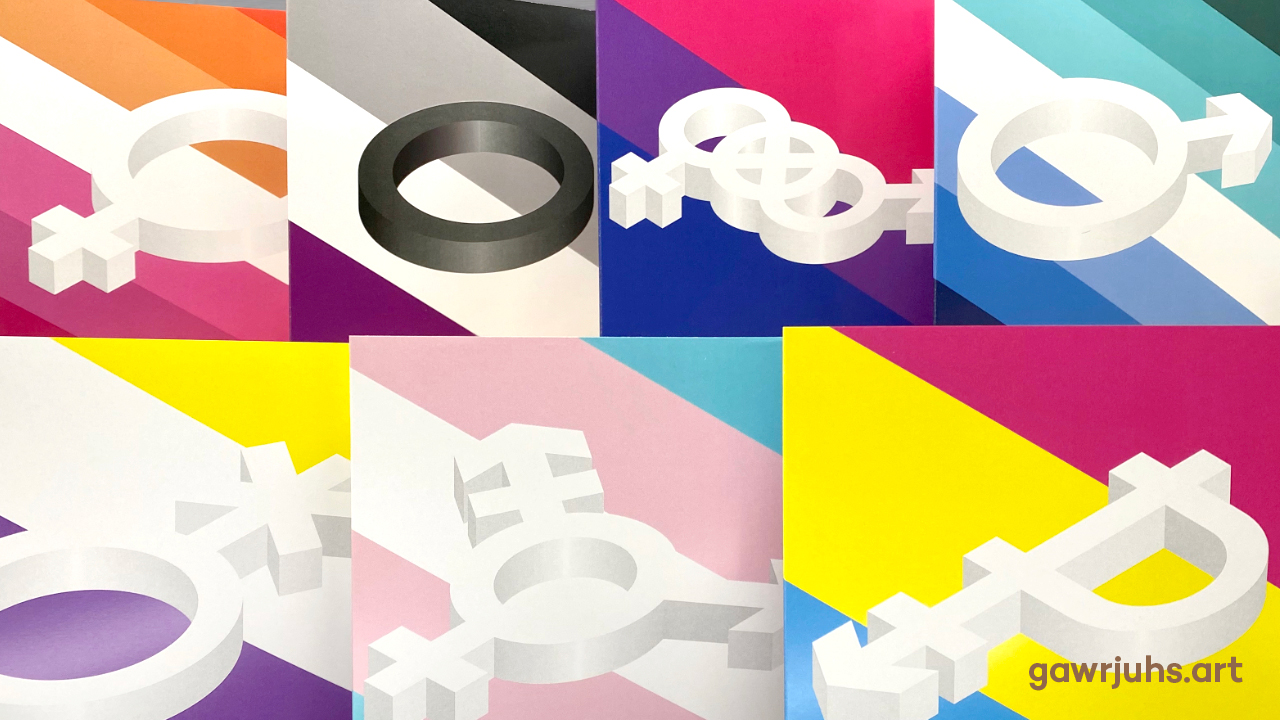 A few weeks ago I created an animation so that [gawr-juhs] art could join in the celebrations for Nonbinary Awareness Week. Like many things, that I put up on Twitter, I wanted to show my support to members of the LGBT+ community who feel marginalised or worse still, are simply ignored.
Before creating the video I did a little research. I knew that I wanted to produce an eye-catching design that would appeal to all who identify themselves as nonbinary. But what to use? The nonbinary symbol – which I had never encountered before – looked a very interesting and pleasing shape. But my next question was how best to display it?
Reviewing 2020 design trends, I saw that isometric graphics and illustrations were in vogue. So, after a couple of quick experiments, I had the base of what I wanted. To make the animation really stand-out, I decided to place the Nonbinary Pride Flag behind the symbol, and use the stripes of that as a continuous loop.
I hadn't anticipated the reaction that this graphic would generate. The video obviously struck a chord with many. My post was liked and retweeted several times, during the week, by various individuals and organisations. @QuTo went as far as to say that "We stan this graphic." So I was thrilled.
All this online interest provided me with the momentum to adapt the design for print. By expanding the concept a little further, today I'm delighted to reveal my new "Isometric" range consisting of seven greetings cards. This series represents: Lesbian Pride; Asexual Pride; Bisexual Pride; Gay Male Pride; Nonbinary Pride; Transexual Pride; and Pansexual Pride.
Available from my online store, individual cards cost £2.50 plus postage. Printed on 350gsm Recycled Silk Board, these cards are 148mm square when folded, and are supplied with white laid envelopes and are individual wrapped in clear, compostable bags.