Leather Hat Trick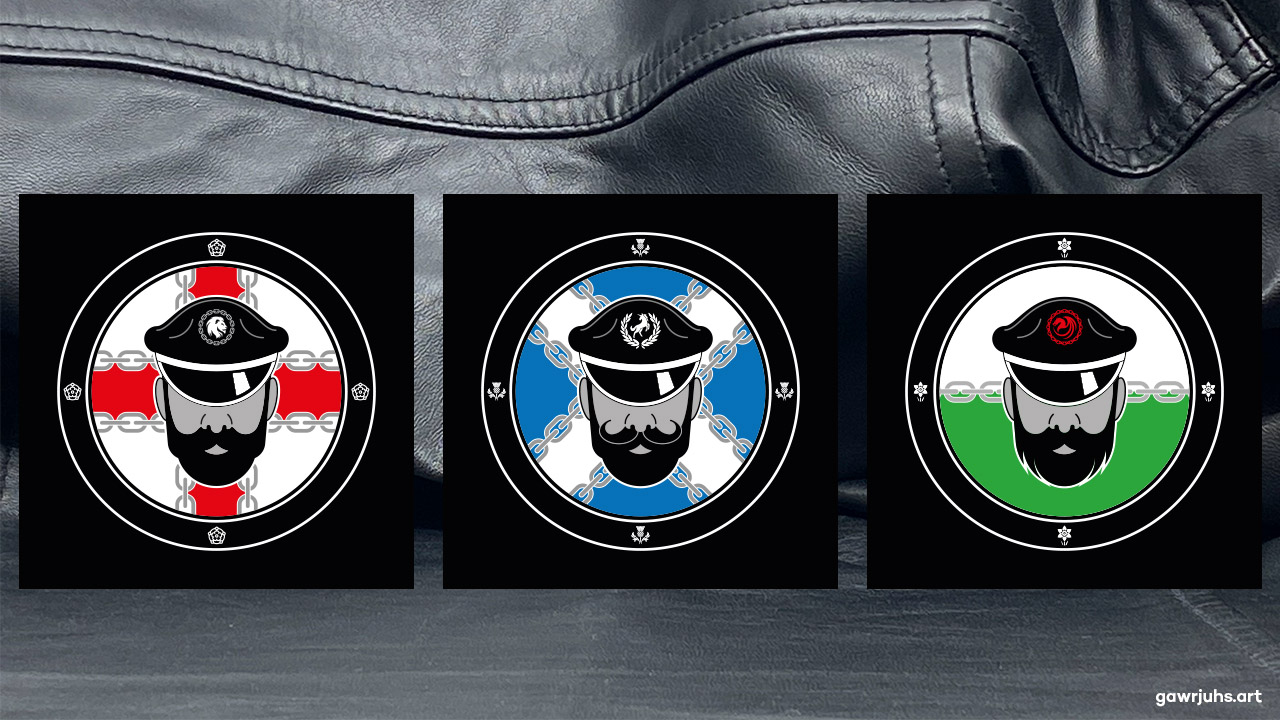 I regularly see new business start-ups, clubs and organisations that have questionable branding. Dig deeper and you'll often find it was produced by a friend of a friend, who fancies themselves as a graphics whizz.
That's how this triptych of greetings cards came into being. I saw a logo and thought "No! No! That's far too busy! It needs to be simpler, have impact and be more direct."
Once I'd developed this Leatherman design, I found myself adapting the country flags in the background, switching the floral motifs around the edges, and constructing cap badges incorporating emblems of national animals, to create several variations.
I think these may prove to be quite a popular design. In fact, someone who's already purchased one of the cards got in touch to see if I was transferring the designs on to t-shirts. As I mentioned in my replied, "I never say never".
These three Leathermen greetings cards: English Lion; Scottish Unicorn; and Welsh Dragon are available from my [g]store priced at £2.50 each plus shipping.