Love Heart Range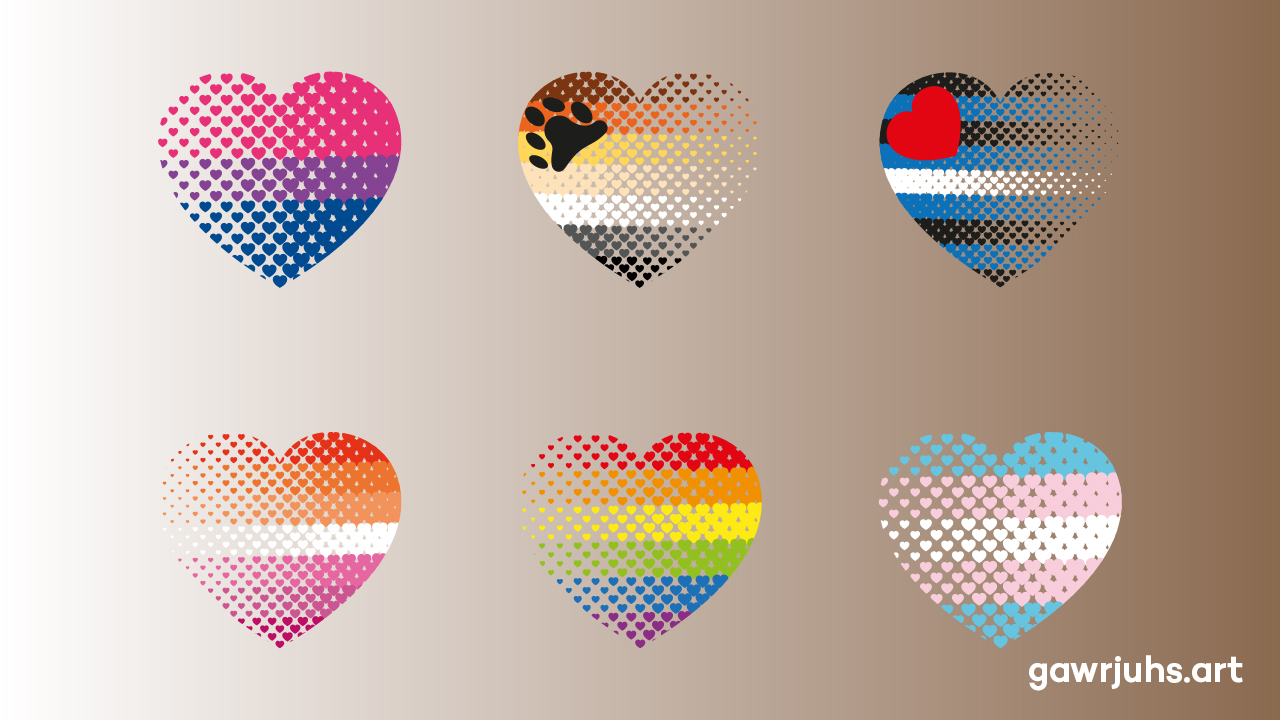 Valentine's Day feels an appropriate time to announce, and display, my new "Love Heart" range. The design features a large single heart-shape, that is constructed from smaller heart-shapes, arranged in an elegant graduating pattern.
Each composition is coloured with the stripes of a specific Pride flag. This range will feature: Bisexual Pride; Bear Brotherhood; Leather Pride; Lesbian Pride; LGBTQ+ Gay Pride; and Transexual Pride. Each design is printed on a contrasting, or complimentary, coloured background.
Cards and t-shirts will be available later in the year.