Mirror Ball Invitations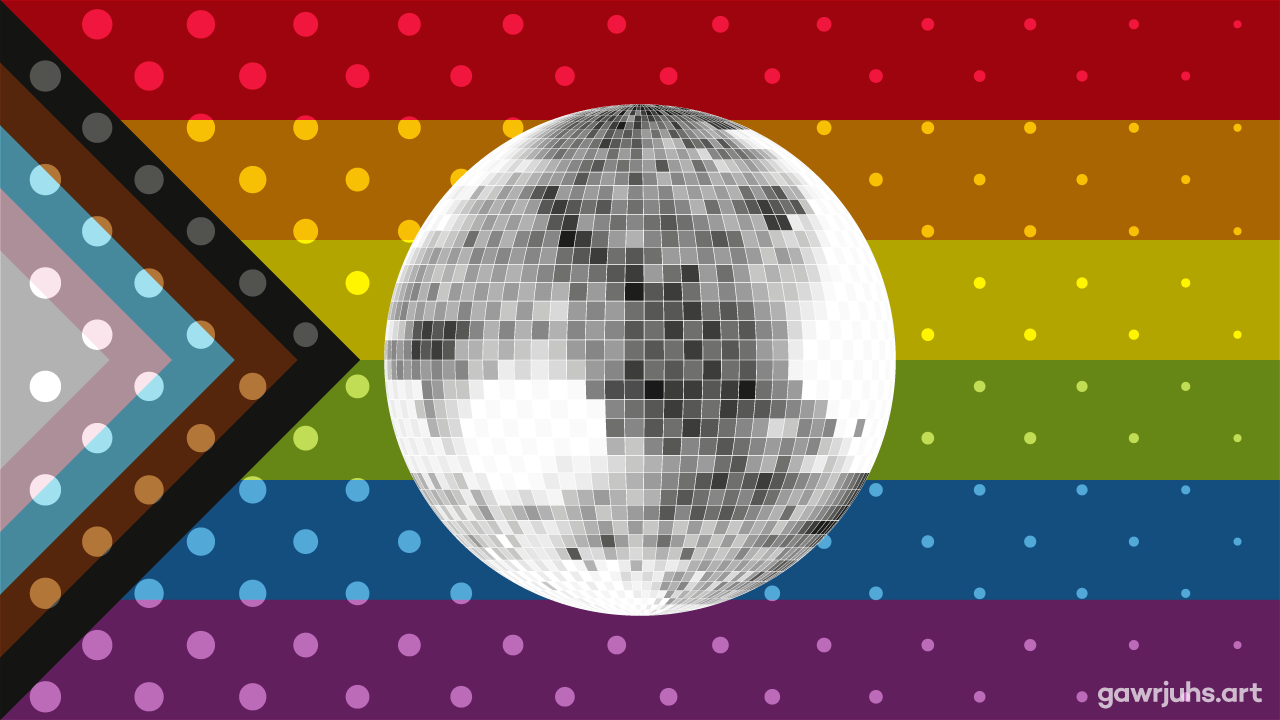 Nothing produces a scintillating and spectacular visual effect, quite like a mirror ball.
It's often an ingredient of lighting found over the dance floors of LGBTQ+ bars and clubs. Remember them!? So I knew it wouldn't be too long before I incorporated one into a design of mine.
What I hadn't anticipated though, was the length of time it would take to draw one. Who knew that something so simple would be so complex to reproduce? But I'm highly delighted with the end result.
As I was constructing this new composition, I started to think about how COVID restrictions are continuing to ease for most of us. Limited numbers of family and friends are able to meet-up again, and many are turning these gatherings into special occasions.
With this in mind, in addition to my standard greetings card – available from my online store – I've also decided to offer a new service by making this new Mirror Ball design completely customisable.
It's possible for me to put any Pride flag, logo or photo into the background, so that the design becomes unique to you and can be used as an invitation. I'll even help you to create text which can be printed on the inside of the card. All you need to do is mail out the invites once you receive them from me.
If this product offering interests you, then get in touch using the Contact Form on my homepage or email me directly. I'll work out a price for you, based on your requirements and specifications. Let's see if we can boogie together!