Museum Visit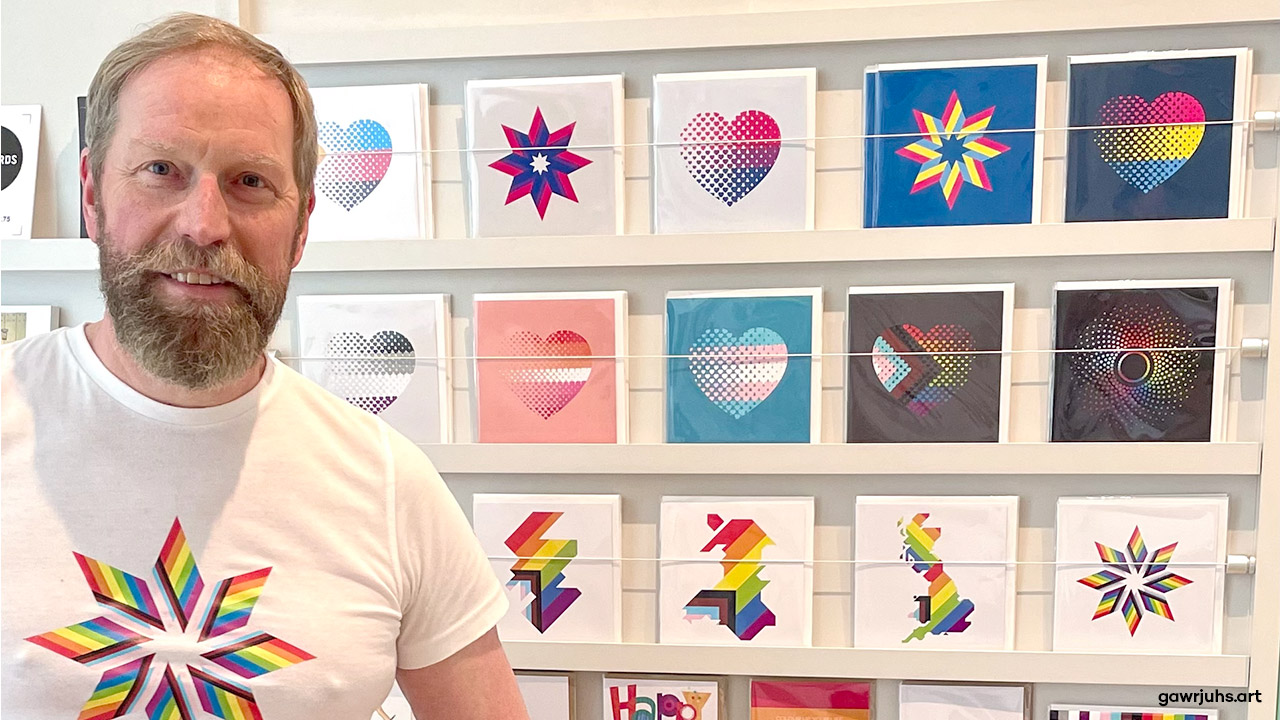 I enjoyed a quick trip to London at the weekend. The main purpose of the journey was to visit Queer Britain – the UK's first LGBTQ+ Museum – which is located in Granary Square, a new neighbourhood by Kings Cross Station.
Since August 2022, their museum gift shop has stocked several of my greetings card designs, which have proved to be rather popular. Recently Queer Britain ordered additional designs, and told me that they were allocating over 50% of their card display space for them.
To say I'm blown away, would be understatement. I'm thrilled that my creative queer graphics resonate with others in the LGBTQ+ community. So much so, that they are prepared to part with their hard-earned cash to buy my work.
Looking around the shop, I felt very humble that my work is alongside such a diverse range of LGBTQ+ books, postcards, stickers, badges, chocolate bars etc., most of which has been generated by other queer creatives.
I'm also indebted to all the wonderful staff at the museum, who placed their faith in me and have championed what I'm producing. Thank-you doesn't feel sufficient, but I truly am.
If you're a retailer and are interested in stocking some of my greetings card designs, then please get in touch. There is no minimum order, and I'd be happy to put together a bespoke package for you, based on your requirements.