Thank You Muchly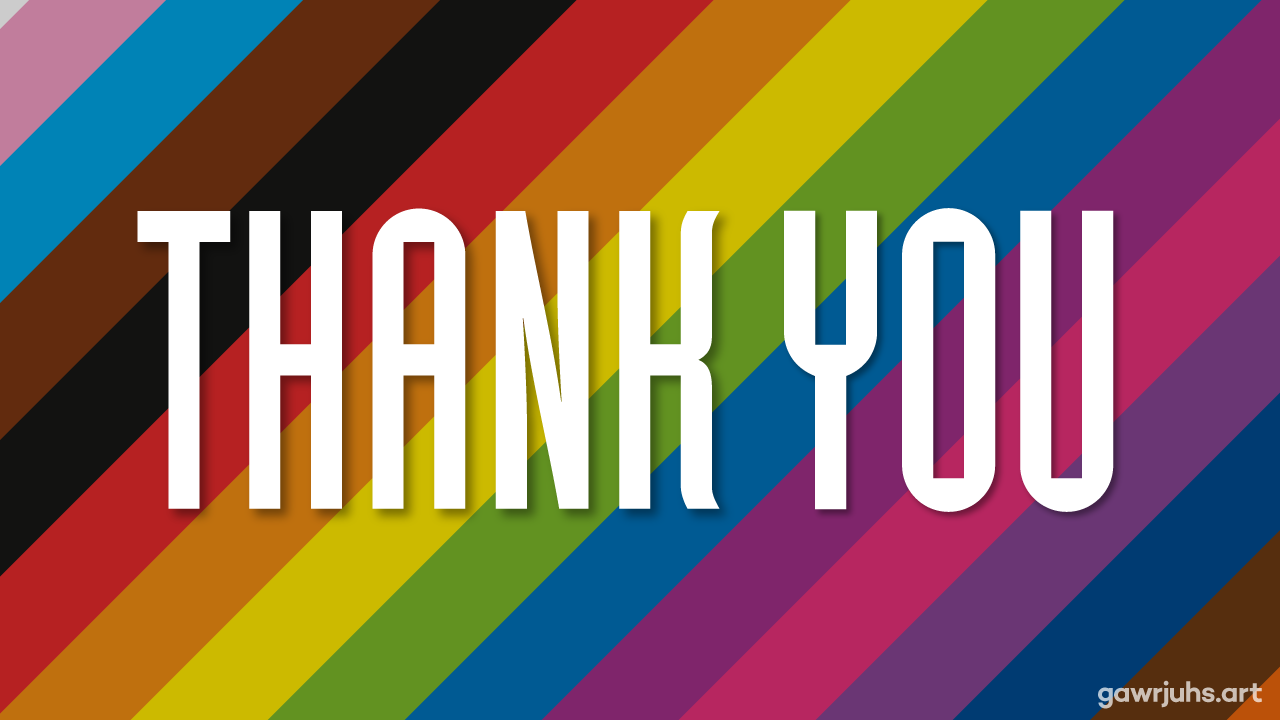 My first Pride Month, as a graphic art retailer, has come to a close and I want to send out a heartfelt thank-you. I've been rather overwhelmed by everyone whose purchased t-shirts and greetings cards from me over the past four weeks.
It's been exciting to dispatch orders to customers in Glasgow, Belfast, Dublin, and London, plus all areas in between. And what's even more pleasing is that there appears to have been only one hiccup – a customer who provided me with an incorrect delivery address. Thankfully I'm in the process of recovering the packet, with the help of the Royal Mail.
One of the nicest surprises was a little email I received from Agnes, who bought one of my t-shirts. She particularly liked the "fast service, perfect sizing, and great quality" of the garment. Getting this feedback makes everything worthwhile. My aim has always been to produce high quality designs and provide great customer service. Therefore nice to get confirmation, that I appear to be getting these right.
If you've purchased a t-shirt or greetings card from me recently, then I'd love you to leave me a Google Review. Your feedback will assist future [gawr-juhs] art customers, and help me to discover if improvements need to be made. If you have a couple of spare minutes to write a few words, then please head to https://bit.ly/gartreviews, I'd really appreciate your feedback.