Love Trans Pride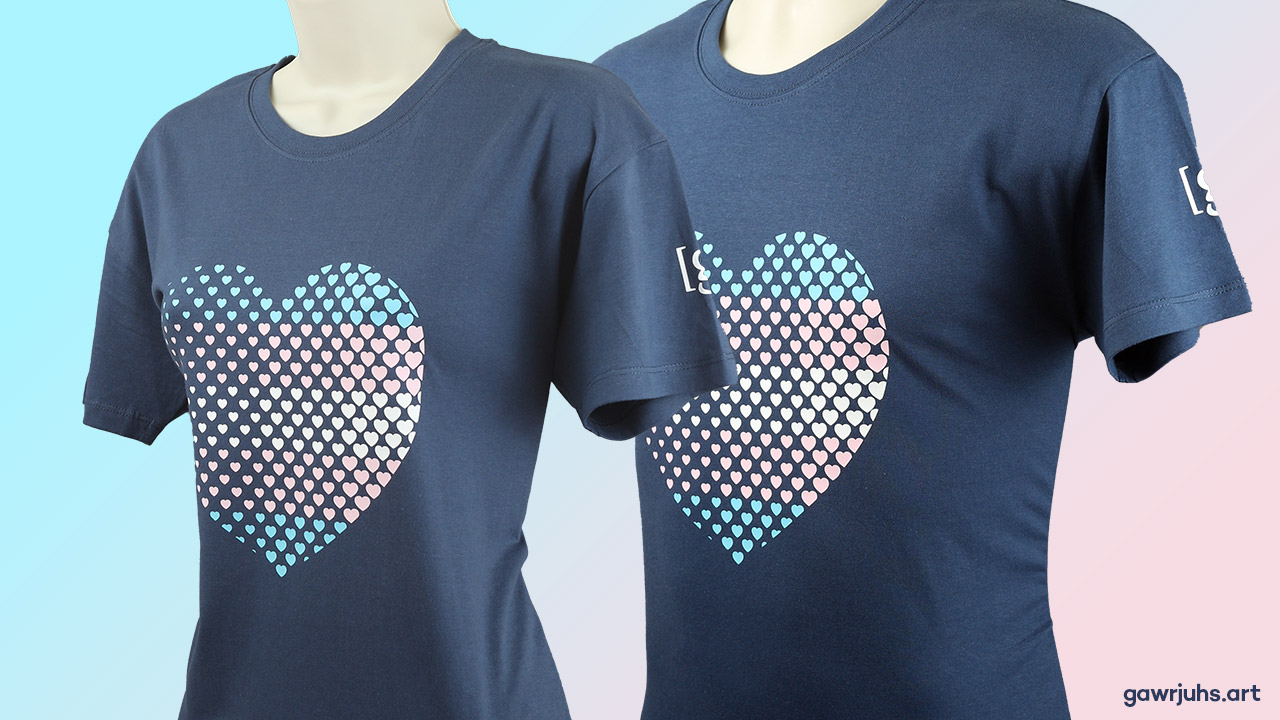 Absolutely delighted to announce that my Love Heart: Trans Pride t-shirt is now available to preorder from my online [g] store, with a provisional shipping date of late August.
And a trans friend, who has already received a preview copy of this item told me, "the design is gorgeous." How apt!
I hope this tee will not only appeal those who have transitioned or who are in the process of transitioning, but will also be attractive to those who want to visually show that they are trans allies too.
It's taken a little while to get the artwork for this design correct, but I'm really pleased with how the Heart motif featuring the Monica Helms Trans Pride flag has reproduced as a heat-transfer vinyl, especially on this cotton SOLs Imperial denim-blue coloured tee. Thanks, as always, go to Michelle and Nicky at The Edinburgh Embroidery Shop for their assistance and for producing this item so beautifully for me.
Available in Small, Medium, Large, XL and XXL sizes – please see T-Shirt Sizes guide on the [g] store for 'To Fit' chest sizes – this shirt costs £20.00 plus shipping. And don't forget that existing [g] store customers can log into their account and use the THANKU10 code to get a 10% discount.