'Tis The Season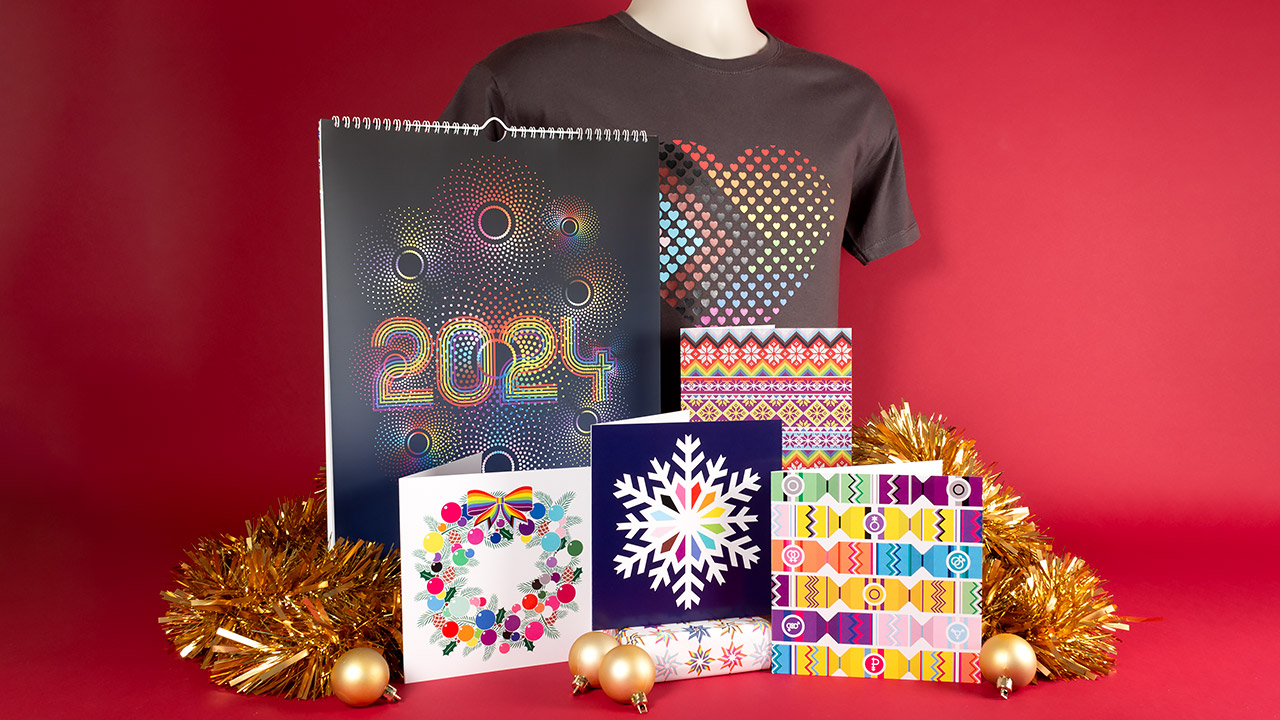 I'm a bit of a traditionalist, and I've held off showing these until after Halloween. However, its now time for me to unveil my two new cool, contemporary LGBTQ+ Festive greetings cards.
Snowflake: Progress Pride is a stylish geometric icon, on a dark blue background. The segments in the centre are filled with the colours found on Gilbert Baker's original Pride flag, plus the chevron colours from Daniel Quasar's Progress Pride flag.
Cracker: Pride Flags is a variation of the December illustration in my 2024 LGBTQIA+ Pride Calendar. It features traditional bonbons in the colours of the Asexual, Aromantic, Nonbinary, Lesbian, Gay Male, Intersex, Bisexual, Trans and Pansexual Pride flags – together with their associated symbols.
This year I have a multi-buy option for all my Festive greetings cards. So the price varies from £2.50 to £2.00 each plus shipping, depending on the quantity of each design you decide to purchase. In addition all four of my queer Christmas cards can be purchased together for £8.00 plus shipping as my LGBTQ+ Festive Collection.
And finally, don't forget that [gawr-juhs] art t-shirts, calendars, and gift cards all make ideal presents if you're on the hunt for something appropriate to give this Holiday season.