Calendar Year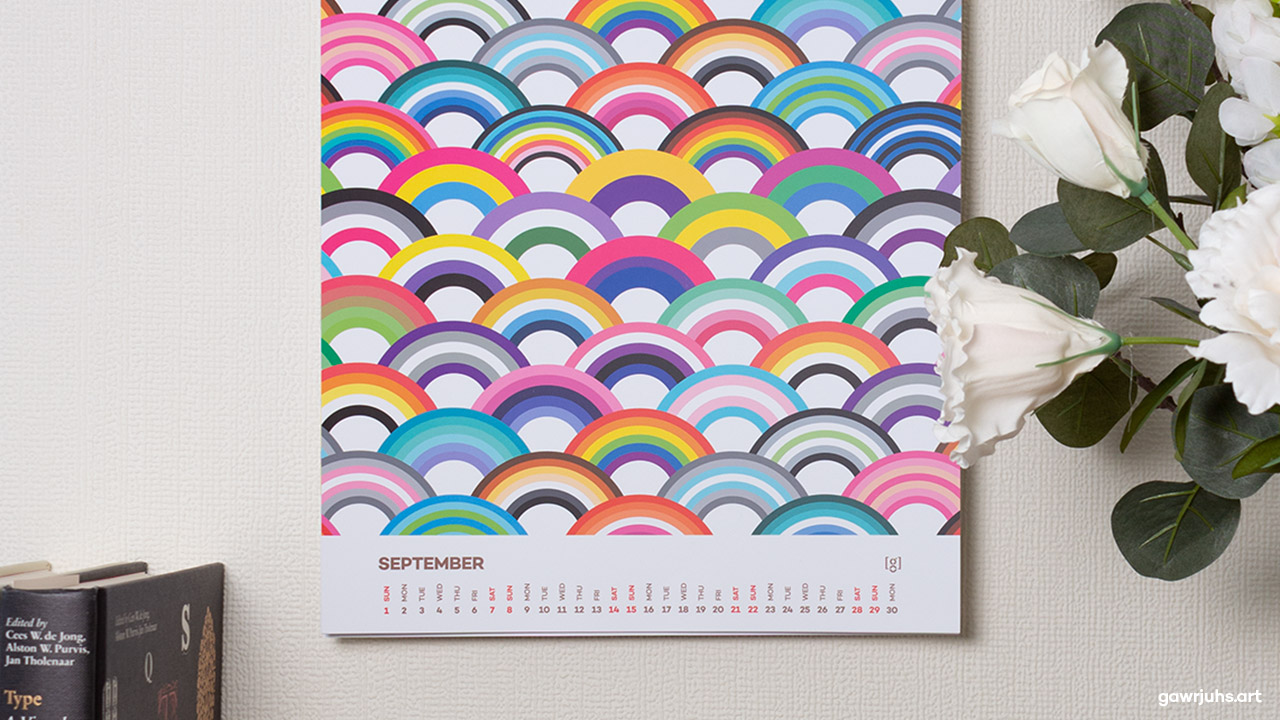 Almost three years after launching [gawr-juhs] art I've finally produced my first piece of work that can adorn any interior.
My 2024 LGBTQIA+ Pride Calendar takes inspiration from the bands of colours found in the flags of the LGBTQIA+ community, and uses them to create twelve proud images. Some compositions are literal interpretations for specific months – hearts, eggs, flowers, festive crackers – whilst other images are abstract patterns or textures. What unites them is their bold, bright, colourful designs.
This calendar is a perfect gift for anyone who wants to celebrate Pride for 366 days of the year… remember 2024 has an extra day! And the artistic nature of the contemporary graphics makes it suitable to be displayed anywhere – home, office, bar, shop – and be viewed by anyone.
Designed in Scotland and digitally printed in the UK, this A3 Thumb Cut Portrait Calendar is 297mm wide x 420mm high, and produce on paper stocks that are FSC Certified, chlorine-free and wood-free. It is bound along the top edge with a white wiro binder that helps the calendar to lie flat and to hang proudly.
My 2024 LGBTQIA+ Pride Calendar is available now from my online [g]store for £17.50 plus shipping. I also offer a free Click & Collect option for residents of, and visitors to, Edinburgh.