Triple Pride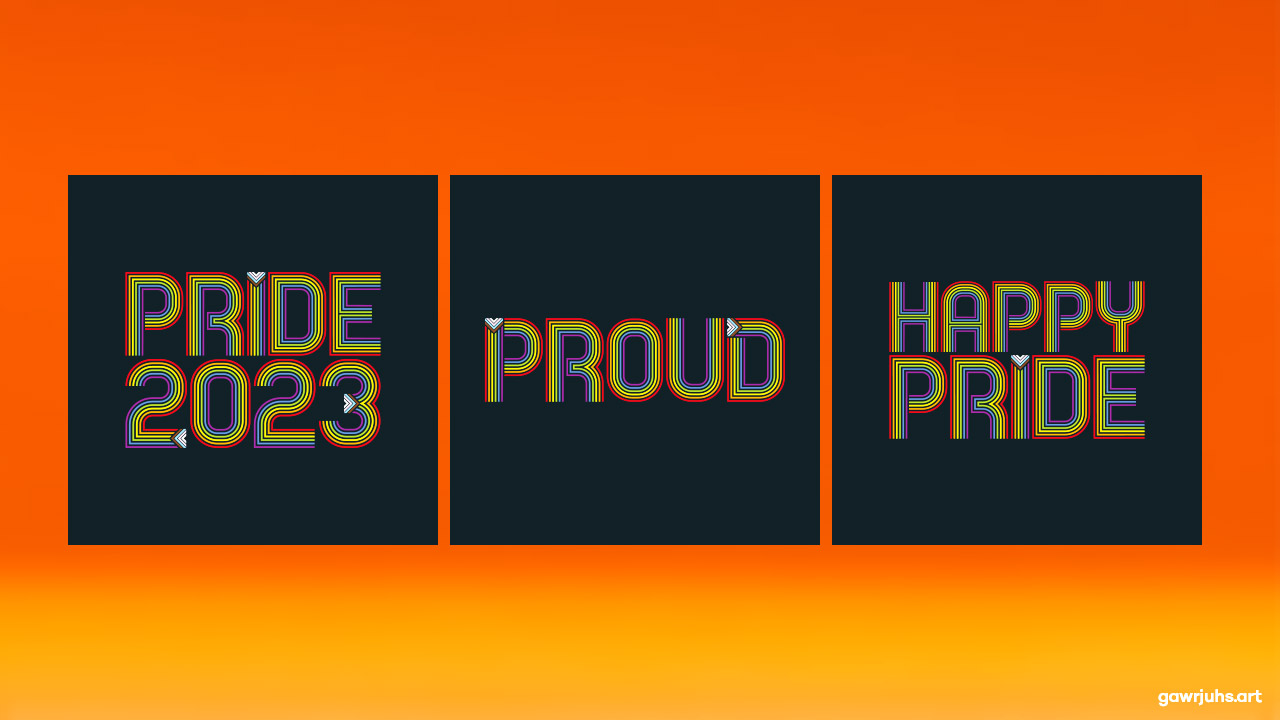 To date, all of my greetings card designs have been icons, motifs and illustrations. No words. No text. Visual images transcend all language barriers. Nothing needs to be translated.
In addition, without the inclusion of any text, [gawr-juhs] art cards are not restricted to one particular occasion. They can be used for whole variety of events: from birthdays to graduations; and from marriages to coming-out celebrations.
Recently I was developing my own letterforms, inspired by Gilbert Baker's Pride flag and Daniel Quasar's Progress Pride flag, for a new range of birthday cards. During this process I encountered one of those creative happy accidents, which led me to expand the idea further.
The result is these three greetings cards – printed on 350gsm recycled silk board and blank inside – which are all perfect to give during Pride Month. They're all available now from my [g]store, for £2.50 each plus shipping.